Skin Checks
Skin cancer is the most common cancer in the Australia; in fact, 1 in 3 Australians will develop skin cancer in their lifetime. People of all colours and races can get skin cancer. There are many different types of skin cancer, including  basal cell carcinoma (BCC), squamous cell carcinoma (SCC), and melanoma.
BCC and SCC are the most common forms of skin cancer, but melanoma is the most deadly.
With early detection and proper treatment, the cure rate for BCC and SCC is about 95 percent. When melanoma is detected before it spreads, it has a high cure rate. Regular self-skin exams and a yearly examination by a skin cancer specialist help people find early skin cancers.  Skin cancer doctors use tools and techniques to check skin thoroughly, beyond what the naked eye can see. It is important to get a professional skin check by a doctor who is trained in diagnosing and management of skin cancers. QLD Skin Cancer Clinic offers the latest technology for examining skin spots.
What to expect at your skin check?
When you arrive at QLD Skin Cancer Clinic you will be asked to complete a patient questionnaire. Please bring a list of your current medications as well as your local GP details to help complete your details.  During your consultation, doctor will assess your medical and family history, particularly in relation to previous skin cancers, medications, occupation and whether you are allergic to medications.
Your doctor will also want to know whether you take medications that thin the blood (eg Aspirin, Warfarin or Plavix) or whether you have a pacemaker. Please mention any particular spots that you are concerned about to your doctor.
What is a full body skin check?
Many skin cancers are unnoticed by the patient, and a full body skin check sometimes reveals problems that the patient were no aware of. This is why we recommend a full skin check for all patients.
For a full skin check, you will need to undress to your underwear. We can provide an examination gown for you to wear, or a blanket to wrap around yourself if you like. The doctor will carefully inspect your body all over, looking for abnormal skin spots with unusual shapes or colours.
Doctors usually do not inspect the genital areas, or breasts in women, however, if you have a spot in these areas that you are concerned about then you should mention that to your doctor. Melanoma can potentially arise in areas that have not necessarily had much sun exposure. Although very rare, we have seen patients with melanomas on buttocks, pubic, vagina and breast
We will routinely examine your scalp if you are bald. If you have a full head of hair, skin cancer of the scalp is very unlikely, so we would normally not perform a thorough scalp examination unless specifically requested. Bear in mind that if you are not bald, we cannot guarantee to find every skin lesion on your scalp.
Generally patients are asked to remove their clothing down to their underwear so that the entire skin may be easily examined.
Make sure you remove your makeup, including lipstick and foundation prior to your skin check.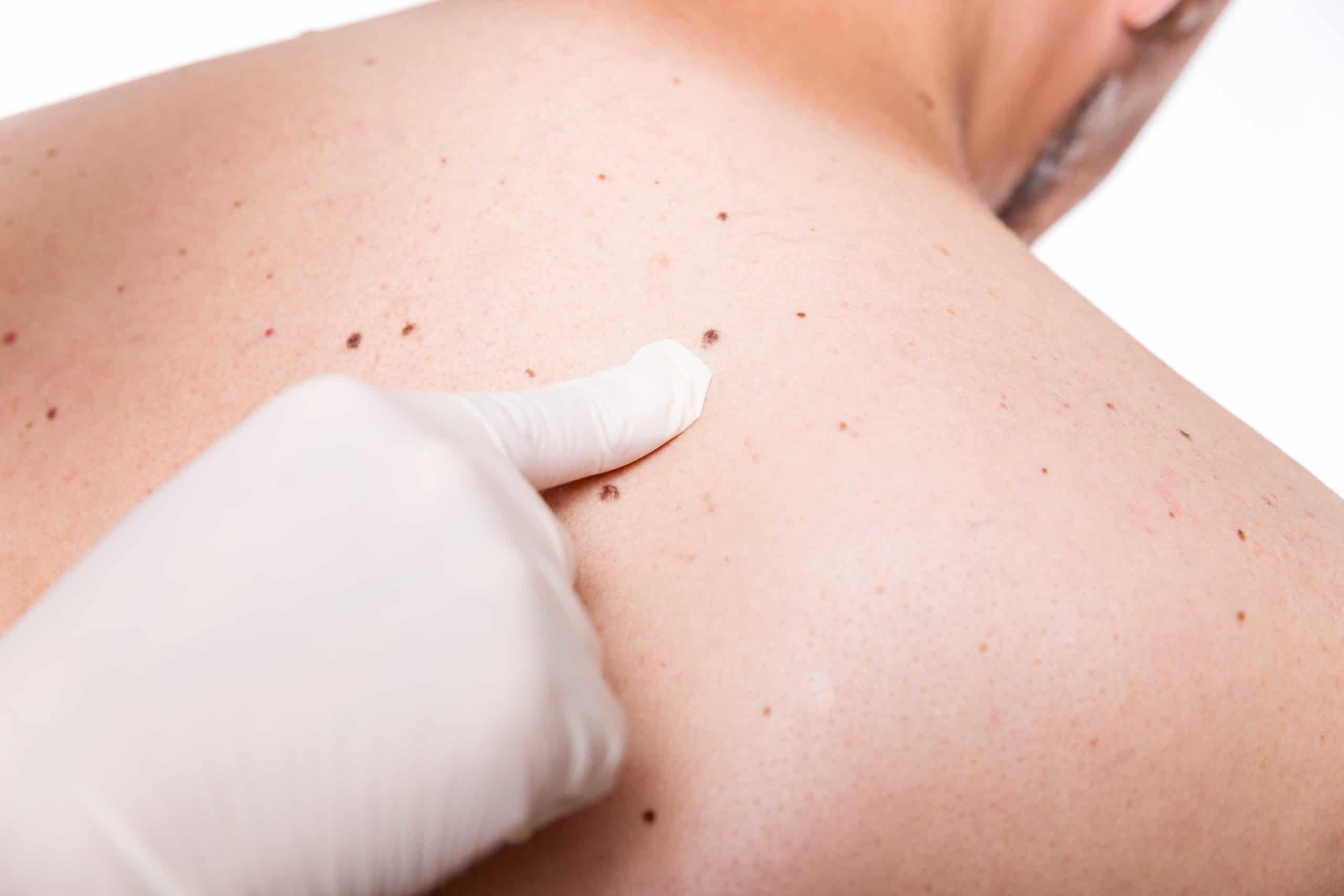 What equipments are utilised in skin checks?
The doctor will examine your skin from top to toe, using good lighting and a magnification device. Particular skin spots will be examined by a high magnification device called a dermoscope - this will assist your doctor in making a diagnosis. Sometimes, it is helpful to take pictures of your skin lesion for future reference and monitoring. Doctor may recommend total body photography for those patient with numerous moles.
We have high-magnification digital camera and accessories for monitoring skin spots. Doctor usually uses a high resolution screen to analyse the the spot to get extra information about the likelihood of melanoma. Doctor may take photographs of your whole body, or regions of your body. If these photographs are repeated, we can automatically determine on your next visit if you have developed new spots or if there are significant changes in the spots that were already present. This procedure, known as total body photography, is most useful for people with too many moles.
Your doctor will offer total body mapping if he or she thinks it would be useful, but in most cases a thorough full body examination with the dermoscope is sufficient. If you would like total body mapping and your doctor hasn't mentioned it, please feel free to ask about it.
Your doctor will show you the photographs and point out any suspicious features. This will help you and the doctor decide if any of the spots must be treated soon, or if they should be observed for changes over a period of time.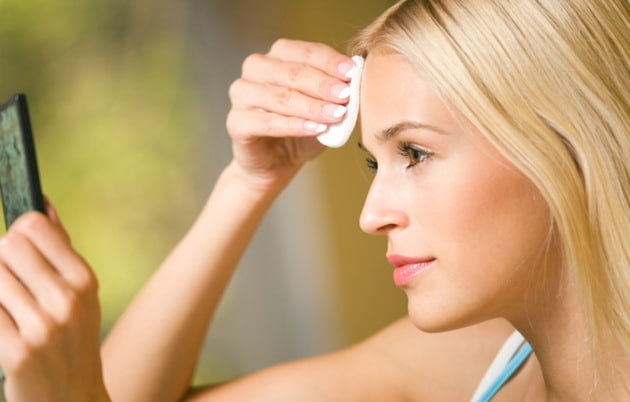 What if a suspicious spot is found during skin check?
If you have a suspicious skin lesions on your body, doctor may recommend to take a sample (
skin biopsy
) for further analysis of the lesion at histopathology lab. For less concerning lesions, sometimes, doctor recommend digital photographic monitoring of the moles.
If you are diagnosed with a skin cancer, your doctor will be able to work out a treatment plan that is best for you. Most skin cancers can be treated in the purpose built rooms at the centre, either with
surgery
or occasionally a
non-surgical treatment
.
These procedures are commonly performed during your consultation if time allows: -
Cryotherapy
(freezing) of solar keratoses, warts and some other lesions - Electrosurgery (burning) of sunspots or angiomas (small spots or lumps composed of blood vessels) - Simple shave
biopsies
of suspicious lesions not requiring stitches. You would normally need to return at a later date for more complicated and time-consuming procedures (for example, requiring stitches).
What is the follow up after my skin check?
Depending on the outcome of your skin check, your doctor might include the following follow up:
- If you have mildly atypical mole, we will ask you to return in three months so that we can check it again and take picture for comparison. If they don't change significantly, it's unlikely that they are skin cancer.
- If any spots look very abnormal, we will make arrangements removing the lesion. We can easily remove or biopsy most lesions in our treatment room.
- Based on your risk factors, skin type and any abnormal lesions we discover, doctor will make recommendations about when you should return in future for regular full body skin checks